Whether you are looking to fix your beat up suspension, or looking for a sportier ride, each one of our Toyota suspension sets comes with a 32 way adjustable damping that is rebound and compression in unison via 32 step adjustment. Our springs are made from high quality SAE9254 Steel. They are dyno tested over 500,000 times on a compression inspection with less than 5% deformation. From our Toyota Celica Suspension from 2000-2002 to our Yaris Suspension, we have a solution for you! Each suspension set is ISO9001:2000R Certified as well as ARTC Certified. Browse our Toyota Celica suspension solutions and more below.
Toyota Corolla (07-12) ISC N1 Coilover Suspension
T026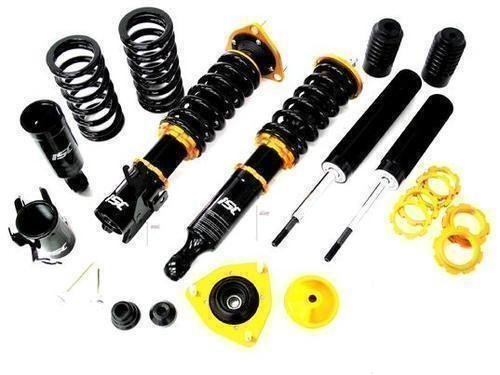 ISC N1 Coilover:
The ISC N1 Coilover system is the optimum suspension tool for improved handling for your street, track or drift car. This product is perfect for someone looking for performance, adjust-ability, and other high quality features in a package that will not break the bank. ISC coilovers are also 100% rebuildable!
Warranty:
All ISC N1 Coilovers are backed by our industry leading limited lifetime warranty!
Valving Option
Street Comfort (0) Street Sport (0) Track/Race (0)