Looking for affordable suspension/coilovers for your Acura? Shop our ISC coilovers for Acura TL, TSX, & RSX models. We offer a wide range of solutions from 2002 up to the current year model. All of our ISC Acura coilovers are adjustable damping, rebound and compression in unison via a 32 step adjustment system. Our springs are made from high quality SAE9254 Steel. They are dyno tested over 500,000 times on a compression inspection with less than 5% deformation. Each suspension set is ISO9001:2000R Certified as well as ARTC Certified. Our ISC coilovers are an affordable option when looking for a high quality suspension system for your Acura. For more information about our Acura Coilovers click on the products below.
Acura TL Gen2 99-03 ISC N1 Coilover Suspension
A005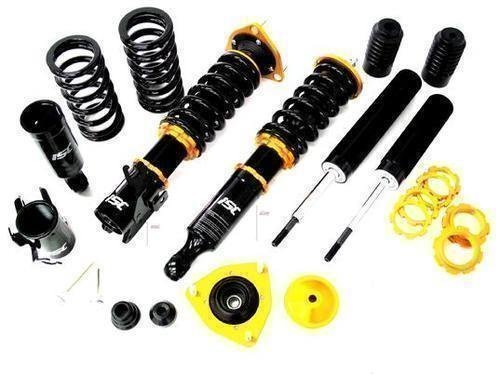 ISC N1 Coilover:
The ISC N1 Coilover system is the optimum suspension tool for improved handling for your street, track or drift car. This product is perfect for someone looking for performance, adjust-ability, and other high quality features in a package that will not break the bank. ISC coilovers are also 100% rebuildable!
Warranty:
All ISC N1 Coilovers are backed by our industry leading limited lifetime warranty!