This week we are bringing you another new product from the engineers from ISC Suspension-NA. This product is the ISC BRZ/FRS Drift Bar, also know to some as a crash bar. We try to look at the glass half full, so we like Drift Bar instead of "Crash" bar. This bar is made of steel and is super strong! Easily able to withstand a few tires or a slight tap of a wall. We decided to develop these shortly after starting our Clubloose North Season. We saw some of the small accidents that can easily bend and ruin bumpers and normal crash bars. We wanted to create an OEM replacement that would be a direct bolt on so a customer wouldn't need to modify their bumpers or the mounting points. This is a simple modification that can help save you some cash in case of an accident on the track. We'd like to stress that these are for track use only and should not be used on public roads.

Pictured above: The BRZ Drift Bar we used during the Clubloose Season, it has been powder-coated WRB. It is available for sale here.
The BRZ/FRS Drift Bar features the following specifications:
Requires no modification
Fits under bumper
Comes in raw finish
Replaces OEM crash bar, increases protection of critical areas and protects more than the OEM
MIG welded
Machine rolled
Waterjet flanges
Pricing Starts at $225

Pictured above: The BRZ/FRS Drift Bar comes in a raw finish that has been treated with PB Blaster. They come unpainted but can be powdercoated by any local paint shop to match your vehicle's paint code.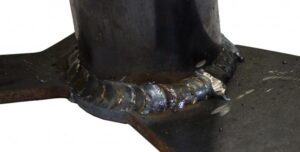 Pictured above: Professional welds make sure that the bar is attractive and strong.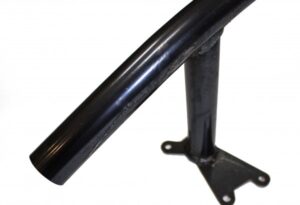 Pictured above: These bars have been bent using industry leading tools like an Ercolina Rolling Machine and ensure that these bars are created in the right way. No cut corners here.
Pictured above: The BRZ/FRS Drift bar is 15lbs, and looks great on the BRZ and FRS.
We are very excited for this product. We are initially doing a limited release of 8 pieces but if we see individuals like the product then we would be more than happy to create more! Contact your local ISC Suspension dealer for purchasing details or contact us directly. We can be reached via e-mail at [email protected], or by phone at 603-715-9078. You can also purchase these directly from here. We hope to hear from you all soon!