Optimum suspension for improved handling.
The ISC V2 N1  coilover is the optimum suspension tool for improved handling for your street or weekend track car. The ISC V2 N1 comes standard with pillowball upper mounts, and camber plates when applicable. This suspension is perfect for someone looking for performance, adjustability (height and damping) and other quality features. Over a decade of experience and feedback has allowed the ISC V2 N1 to evolve into what it is today; a premium suspension for car enthusiasts.
New Features for the ISC v2 N1 Coilover Include:
Redesigned thrust bearings now included on all the N1 configurations that come with camber plates. Our all new V2 thrust bearings feature a lower stack height, and sealed self-lubricated Japanese bearings, making them virtually maintenance free.
When applicable our V2 N1 will also include updated adjustable end links (check application guide to determine adjustable end link eligibility).
Our new revised hardened spring perch isolator pads reduce friction, allowing for more efficient preload adjustment and a longer product lifespan . Copper based anti-seize lubricant now included for coilover setup/installation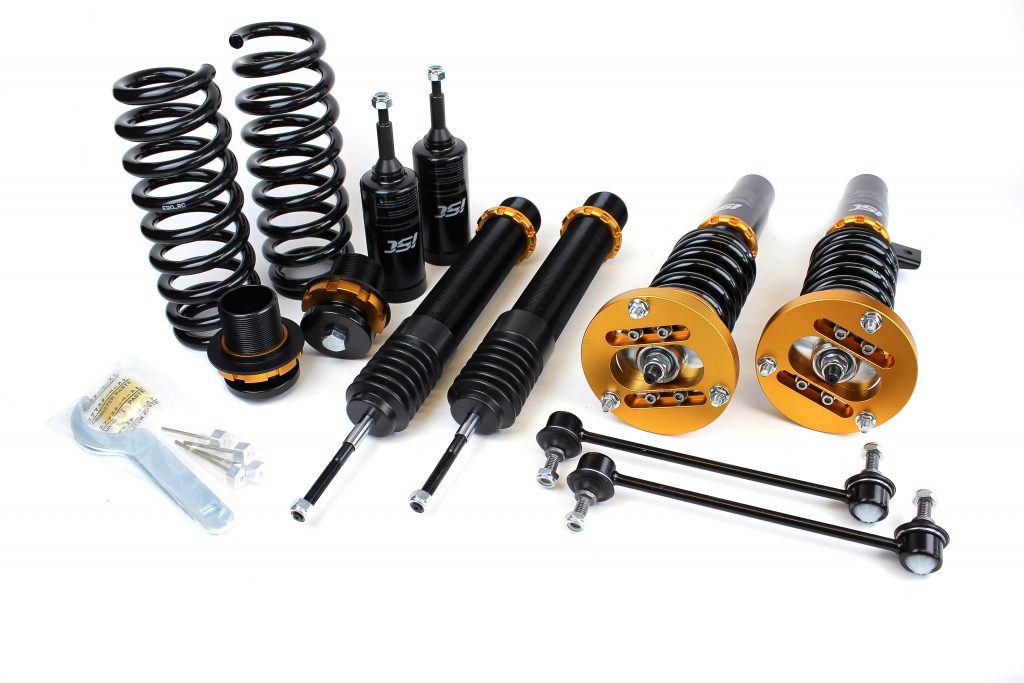 ISC V2 N1 Coilover Details
Improved handling for your street or weekend track car.