Simplified performance for street enthusiasts.
The ISC V2 Basic coilover has all the great features of the ISC V2 N1, but has rubber isolated top mounts instead of a camber plate/pillowball application in the front. Many street enthusiasts may not need to have adjustable camber plates, so the ISC V2 Basic was made in order to simplify the product and eliminate any feature that may not be used for your average street car that is not going for track performance or aggressive camber/stance. This also allows us to offer the ISC V2 Basic coilover at a lower price point to our customers without sacrificing quality.
When applicable our V2 N1 and V2 Basic kits will include updated adjustable end links (check application guide to determine adjustable end link eligibility).
Spring Perch Isolator Pads: Revised hardened spring perch isolator pads reduce friction, allowing for more efficient preload adjustment and a longer product lifespan. Copper based anti-seize lubricant now included for coilover setup/installation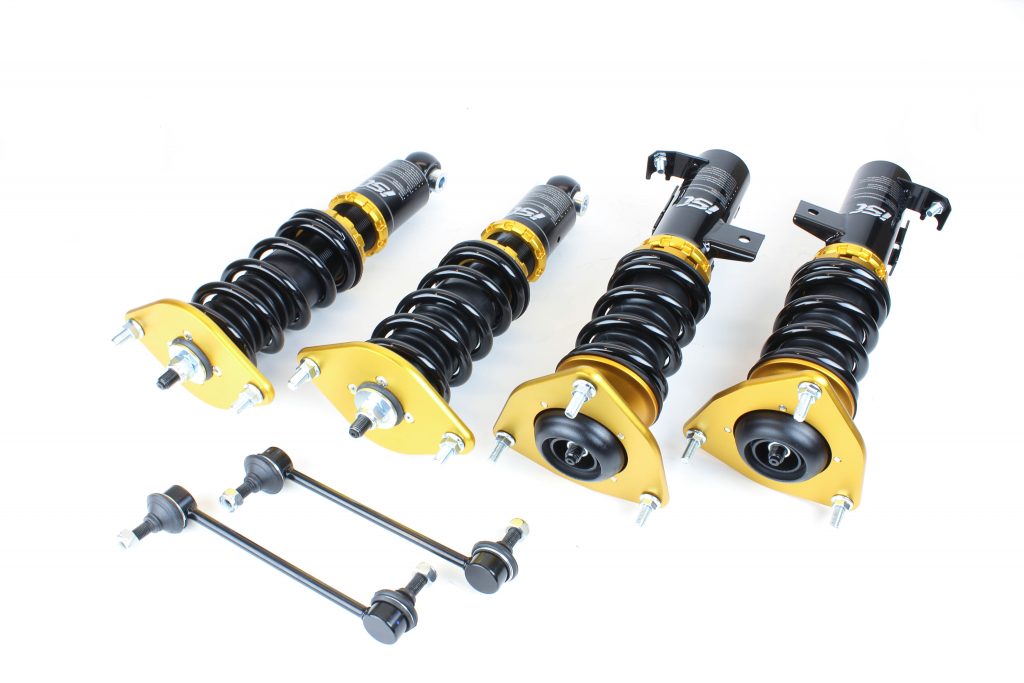 ISC V2 Basic Coilover Details
Lower price point without sacrificing quality.