Simplified performance for street enthusiasts.
The ISC Basic coilover has all the great features of the regular ISC N1 but has rubber isolated top mounts instead of a camber plate/pillowball application in the front.  Many street enthusiasts may not need to have adjustable camber plates, so the ISC Basic was made in order to simplify the product and eliminate any feature that may not be used for your average street car that is not going for track performance or aggressive camber/stance.  This also allows us to offer the ISC Basic coilover at a lower price point to our customers without sacrificing quality.
Our self-manufactured ISC coilovers allows us to have top grade quality control and innovative R&D capabilities due to our in-house company dynamic.  ISC has been present for over 12 years in Asia and Australia and almost 10 years in the United States.  Over a decade of experience and feedback has allowed our ISC coilovers to evolve into what it is today; a premium suspension for car enthusiasts.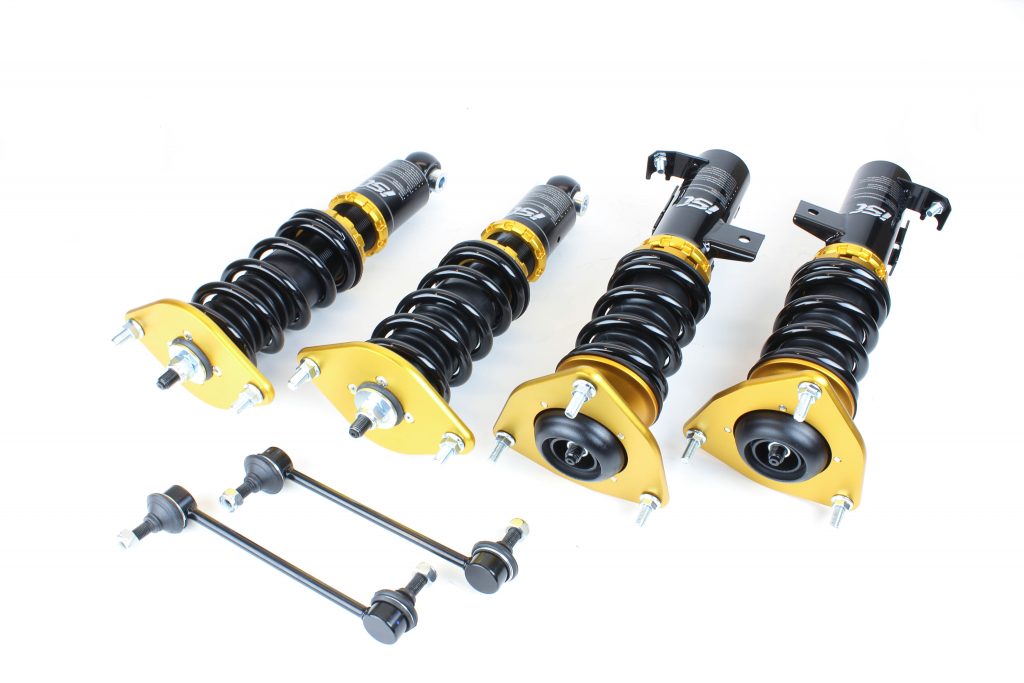 ISC Basic Coilover Details
Lower price point without sacrificing quality.