Project: ISC-BRZ
16 January, 2015
ISC Suspension has been developing products for the new BRZ and FRS Platform for the past 2 years. We have finally decided that it is time to build a BRZ that will serve as an everymans vehicle. We pride ourselves on creating products that are affordable, and competitive and we would like our BRZ to encompass the same overall design. The ISC-BRZ will be a competitive autocross, track, and amateur drift vehicle and will be used for future product development as well as putting our Subaru BRZ suspension products to the ultimate test.
21 January, 2015
We threw the BRZ on the alignment rack today so that we would be able to get a solid baseline of how the car felt. We also got a good peek on the undercarriage of the vehicle, which was very clean. We would expect no less from a newer vehicle. The car also got registered today and will be departing on a trip to get some measurements for future projects. A bath will also be in order soon!
29 January 2015
We got the BRZ up on the lift again to install all of the goodies from ISC Suspension. Coilovers, Spacers, and covers. No control arms yet since ISC is out of stock, but they will be coming soon. We also did and alignment on the car
Pre-Alignment
Alignment Zero
We chose these specifications to get a baseline of how the car felt lowered, etc. We will dial this in more once we get some solid track time in.
ISC 15mm Spacers got the back of the car looking perfect with the stock wheels. The BRZ wheels are also perfect, because they include the space for the the wheel studs. No need to cut your oem studs like on some other oem wheels.

Before spacers:
After Spacers
2 February 2015
Cold day here, decided to do some Brake work with the BRZ. We installed a 05-09 LGT BBK and confirmed fitment for ourselves.
We also added 15mm Wheel Spacers in the front so that we could clear the BBK.
Last but not least we installed our ISC N1 coilovers to the vehicle with coilover sleeves. The ISC N1 coilovers are going to keep this car planted to the ground. The car is using 10k/10k for the spring setup with 5mm of pre-load.All ISC coilovers feature independent ride height and pre-load adjustment. This gives them a huge edge over other coilovers in a similar price range. All coilovers also include a 5 year warranty!
The coilover sleeves will ensure that these stay new going into the future! We're in New England, so even though this is a track car the sleeves will protect the collars and threads from the elements. The 300mm length coilover sleeves is the perfect size for the BRZ coilovers.
10 February 2013
Our AME Wheels showed up! We can't wait to put these on the car! 18×9 +35 in Gunblack wrapped in Z2's 255/35/18
24 February 2015
Alright, so as some of you may know we recently picked up Stoptech as a sponsor, so we had to remove the ISC brakes that we had test fitted and threw on the Stoptechs. They are an amazing quality piece, the small details really matter and they provide some of the best installation instructions that we have personally ever seen.
Before we dive into that, I'd like to show a photo of our coilover sleeves. They look really good and are doing a great job keeping the coilover protected. One note to make is when you are installing these on a set of ISC coilovers with thrust bearings you want to make sure you really get it covering the thrust bearing. If not water can seep in and mess up your day!
Stoptech Big Brake Kit Install

Available here: http://ajwperformanceproducts.com/20…egory=10971073
"StopTech's Balanced Brake Upgrade kits equip your Subaru BRZ with larger two or four piston calipers and plus sized StopTech AeroRotors. StopTech big brake kits provide a neutral biased brake system that will improve safety and performance on and off the track as well as add a striking visual enhancement that is second to none. StopTech big brake kits also include stainless steel brake lines and StopTech performance brake pads to complete the package.
Adding the StopTech ST-40 front or ST-22 rear calipers to your BRZ as part of the Balanced Brake Kit will give you the advantage of one of the stiffest calipers on the market. StopTech's calipers incorporate their bolt-in bridge, which is strong enough to dramatically reduce caliper distortion yet does not sacrifice the caliper's cooling. The squeeze forged StopTech calipers have the least flex of any tested after market or OEM caliper. The air channel in the bridge is designed to help air flow through the retainer, resulting in better cooling. A stiffer caliper on your BRZ means improved performance without added vibration, noise or pad taper. You will also benefit from better pedal feel under extreme braking conditions. You can brake confidently, knowing your calipers are staying cool as you dive into the next corner.
The StopTech big brake kit uses StopTech's patented Two-Piece Floating Directional Aero Rotors with your choice of several rotor diameters, featuring their innovative leading and trailing edge designed cooling vanes. The unique vanes inside the disc maximize airflow through the AeroRotor to reduce turbulence and flow more air than any rotor tested. AeroRotors provide up to 80% better airflow over original equipment rotors and 10-30% better airflow than other directional vaned racing rotors. What does that mean for you? Your Subaru BRZ's rotors will stay cooler lap after lap (or stoplight after stoplight). Cooler rotors are less prone to warping and cracking, and will also help to prevent brake fade and/or failure.
StopTech makes their own stainless steel brake lines in Southern California. StopTech is a DOT (U.S. Department of Transportation) registered supplier of stainless steel brake lines. Line material and fittings are all made from the highest quality parts available. StopTech's brake lines feature a clear, abrasion-resistant cover for maximum protection against chaffing. Necessary quality control procedures are in place to ensure lines are the correct length and every fully assembled StopTech stainless steel brake line is tested to a pressure of 4,500 psi.
The supplied StopTech performance street pads are an excellent choice for the daily driven BRZ and function great for the occasional autocross. If regular trips to autocross events or serious track days are in your BRZ's future, be sure to purchase a more appropriate pad for those events.
StopTech big brake kits calipers are commonly available in Red & Black, but can be special ordered in Silver, Blue, Yellow or Gold at an additional charge and with additional lead times. Please call if you are interested in special order caliper colors.
Anti-corrosion gold zinc coating benefits those who live in cold climates, where snow and road salt are commonly encountered, or those who would prefer no visible surface rust on the vanes and outer circumference of their rotors. This option will add to lead times, please call for more information."
—————————————————————————————————————————————————————————————————————————–
REMEMBER: Always use anti-seize when installing new products it will make your life much easier when you uninstall or change parts!

The first thing that caught our eye was, "woah, these calipers are HUGE for 4 pots". They're beefy, but we like beefy
The small details are really interesting on them as well. They feature an air dam that draws more air in to cool down the brakes.


The kit also includes everything that you need for the front, including the brackets for the calipers, the calipers themselves, pads and rotors.
The Calipers have a large piston and a smaller piston, one is 40mm and the other is 34mm.
Stoptech advises in their instruction manual to not use brake clean, which is important. As always make sure you remove the rust inhibitor coating on your rotors prior to installation or else you could damage your brake pads.
Photos of the finished product and brake lines
Onto the rears!
These can be purchased here: http://ajwperformanceproducts.com/20…egory=10971073
"StopTech Sport Kits represent excellent performance at an excellent value by providing significant brake performance improvements using direct-replacement (OEM) sized components. Sport Kits are the easiest way to upgrade your rotors, brake lines and pads for improved braking performance while retaining the existing factory calipers and wheel fitment.
StopTech Power Slot Rotors will increase the looks and performance of your BRZ. The unique slotted friction surface helps wipe away debris that can form between the pad and the disc, provides more initial pad bite, improves cooling, and will add a sporty aesthetic. All Power Slot rotors feature a friction surface coating to prevent glazing as well as a durable black e-coating on the center sections to prevent corrosion and enhance the look of aftermarket wheels.
StopTech Performance Pads are a great option for those that are looking for a good all around street pad that may see limited track time. Designed with a higher heat tolerance and temperature range, the StopTech Performance pads will out perform most other OEM quality pads on the street or track. Para-aramid composites provide linear response regardless of pad temperature. You can expect increased dust but a minimal increase in noise. These are also standard in StopTech's big brake kits.
StopTech Braided Stainless Steel Brake Lines reduce the brake system's compliance and improve brake pedal feel and modulation. StopTech's Stainless Steel Brake Lines are D.O.T. compliant and designed specifically to fit your BRZ. All necessary brackets and fasteners for easy installation. All necessary brackets and fasteners for easy installation."
—————————————————————————————————————————————————————————————————————————–
Remove your old gross brake rotors that don't have totally cool slotting!
It is always a good idea to inspect everything as well while you are removing components. Check for any missing, torn, or worn componenets that may need replacing. It'll make your life easier on down the road!
Install the new rotor and reinstall the caliper with new brake pads! Stoptech also does make BBK for the rear, but we decided to go with only the front and sport kit for the rear.
3 March 2015
Making more progress on the front control arm today. Final tweaks need to be made but this will give you all an idea of what the product will look like installed. It has gone through many revisions, but is almost ready for full production. We will provide more updated specs on the arm when it is closer to its release.
25 March 2015
Whiteline Rear Endlinks and Sway Bar Braces
Today we took our BRZ and added some much needed new rear endlinks from Whiteline. I am not sure if anyone else caught it from photos but one of the OEM endlinks were really twisted badly. They made installing new components very difficult, and we decided to just go with a set of Whiteline adjustable endlinks instead. These things are great, they feel super sturdy and are very easy to adjust. Another great product from Whiteline Suspension, exactly what we have come to expect from them!
Here is a photo of the twisted endlink:
And here is a shot of the endlink side-by-side with the old broken endlinks. As you can see Whiteline's are much beefier and nicer in quality than the old ones.
The installation was smooth and the endlinks look great with our control arms.
We also got the chance to add the Whiteline Rear Sway Bar Mount Braces for the BRZ. These mounts are great in keeping the rear end nice and tight.
2 April 2015
ISC Extended Wheel Studs
This week we installed a full set (4 wheels) of our newest product, the extended wheel stud for 1993 Subarus and up! Our Wheel Studs are super strong and very affordable. They also make threading lugnuts on simple thanks to the end that acts as a guide. These, plus our 15mm spacers make for perfect looking fitment on the front of the BRZ with it's stock wheels. You can find these in our store here: ISC Extended Wheel Studs
18 April 2015
Clubloose North Shakedown
This weekend we have the opportunity to participate in our first Clubloose North event. We are a title sponsor for these events and we're really happy to work with the local drift community! Andrew Wallace, the owner of ISC Suspension got to drift for his first time and learned a lot about drifting and what it takes to operate a drift car. We will be attending more events, and were happy to report that our predicted alignment specs worked out for the car really, really well! We will be back for another round of Clubloose North on May 2nd!
 07 May 2015
Clubloose North Round 2
This past weekend was jammed full of great events with great friends! Saturday started early at New Hampshire Motor Speedway where Jorel and Andrew got setup for a full day of drifting and manning the ISC Clubloose Booth. This time Andrew and Jorel both had the time to drift. Andrew was able to get more proficient at his technique and was able to connect more drifts than he did during the last Clubloose event when he was just learning how to get the car sideways.
Andrew says that this is the most fun he has ever had in a vehicle. Andrew has done autocross in the past with his 2.5RS but he says that these drift events are much more fun to him than autocross ever was. Andrew wrote a short blurb after the event which can be read below…
"The car performed well. I saw a significant improvement in my driving from the first event. I was able to participate in 2 of the 4 sessions that day for my class. We are going to do a more aggressive alignment for more negative front camber on our new alignment rack prior to the next event so we can see how it behaves to that change. We also are seeking more power options since the car is underpowered for this purpose, more power would certainly make for a more successful experience. We would like to remind all Clubloose members about our upcoming open house, hope to see you all then!" – Andrew Wallace
We are looking forward to the next event on May 16-17th! We will be there for both days to tear it up!
12 May 2015
Clubloose Round 3 Prep!
We just got done installing a new crash bar on the front of our BRZ! We also ended up going for a much more aggressive alignment for the upcoming Clubloose Event happening this weekend on May 16th and 17th.
Below are the alignment specs (click the attachment) as well as some photos of the BRZ crash bar. We may be offering this crashbar for sale soon! You will need to cut your fender lines just a bit to utilize it without the bumper, so please keep that in mind!
We will have further updates soon, the new clutch just came in and will be installed soon!
16-17 May 2015
Clubloose North 2 Day
We had a blast this weekend at Club Loose North. We decided to keep the front bumper off and go a little more aggressive this time. We figured if we kissed some tires with the crash bar it would be a little more forgiving 🙂 Andrew was able to get a lot of seat time and was moved up to B group at the end of the day. Jorel also did a lot of advancement and was lucky enough to get non stop hot laps in the BRZ.
The more aggressive alignment really helped the car. Andrew and Jorel both really learned a lot about line and the best ones to follow at the Clubloose track!
27 May 2015
Today we took some time to work on our shop BRZ and install our prototype angle kit for the BRZ. After getting into B class we decided it was time to get a little bit more angle so that we could get some more extreme drifting out of the car. Angle kits help achieve a more stable and controlled drift. We're looking forward to introducing this product to our line of performance suspension products that we now currently offer for the Subaru BRZ and Scion FRS. Make sure to follow us on instagram for this new product that will be out soon!
These make a great addition to our Whiteline Bump Steer kit and work well this it. We're excited to get out onto the drift track and give these babies a whirl!
05 June 2015
Time for a BIG WING! and some new tires!
The finished product!
06 June 2015
It was time for another round of Clubloose North! This time we were equipped with some new tires, a fresh new wing, and some Work CR Kai wheels. The car performed really well and the tires helped us get sideways!
The car is becoming quite a looker! We will have a full write up about the event soon on our blog. Check that out here: ISC Suspension Blog
24 June 2015
The company BRZ has made strides suspension wise and handles like a dream. The BRZ is one of the single best handling cars that we have driven, and it is very, very balanced. However, we noticed that the single bottle neck that we were facing was power. This was primarily because we were drifting it. The car is balanced as I said before, and autocross and daily driving the car feel great. To be able to get more elegant and flashy drifts out of the BRZ we knew we would need more power, so we decided to go with some Borla Headers, and a Tanabe Mid pipe to try and up the power of the car.
Both pieces looked great, the quality and finish of the Tanabe pieces and Borla pieces were off the chart.
As you can see the Tanabe mid pipe and Borla headers are much nicer than the oem pieces.
The Borla headers feature a spot of the OEM o2 sensor as well. They also feature two flex pieces in the center of the headers.
The headers were easy to install and bolted on quickly. As you can see above they look nice and mean installed on our Drift Subaru BRZ.
The midpipe was also easy to install with the use of a lift. We already have the Perrin 3 inch Catback so there was no need for an adapter plate.
You can see the finished product here. It's nice to have a full header back exhaust installed now. The BRZ will now be on it's way to The Subaru Shop in Tiverton Rhode Island for a tune to bring out the true power that these free flowing exhaust pieces can provide. We got some short video of the exhaust tone and it sure has changed a lot. Take a peek at the video below.
5 July 2015
This weekend was Clubloose North's #IndependenceMovesNorth event. This was a two day event but we only attended the 5th due to our own July 4th festivities. The BRZ and Andrew were ready to go and excited to get back out onto the drift course. The other drifters at the event were display tons of American pride, including flags, wheel caps, bandanas, shirts, and more. There were some new comers and sold old favorites out their as well.
For this event we were also able to get some great go pro footage for us to make a video and also for Andrew to analyze his own driving.
It was a warm day but it was filled with friends and lots of tire smoke. You always go home from a Clubloose event with a layer of burnt rubber on your skin, but the drifters love it and live for that lifestyle. We burnt through a whole set of tires that day. The Achilles radials lasted much longer and performed much better than normal street tires!
The car also felt much better after being profesionally tuned by Jay Perry of The Subaru Shop. The car's addition of power really helped keep those drifts going and make the car easier to get sideways. We can't say enough about the entire exhaust system, and it seems that it takes that an a tune to get the car to wake up. We're running a Borla Un equal length Header, Tanabe Midpipe, Perrin Overpipe, and Perrin 3 inch Catback Exhaust.
August and September Drift Events
Hello everyone! We know that we have not updated this in quite a while but we have some information to pass on!
We've been running drift events back to back! In August we had HIN going straight into a drift event. Then more recently we had events on the 12, and the 20th. Back to back weekends! We will be at another Clubloose event for October 4th, and then at the last event on the 24th and 25th. We're pretty pumped for it!
The next step for the BRZ will be a cage. Andrew is now currently ready for A group but is held back because he does not have a cage for the car. Once we have a cage installed we will be able to do tandem drifts with other drivers! Andrew is excited to progress further and further and we are currently looking at working on the BRZ as a winter project since we will need much more power for next year. With the addition of a supercharger or turbocharger we will be able to maintain more intense drifts and remain competitive.
Below are some photos from the most recent events!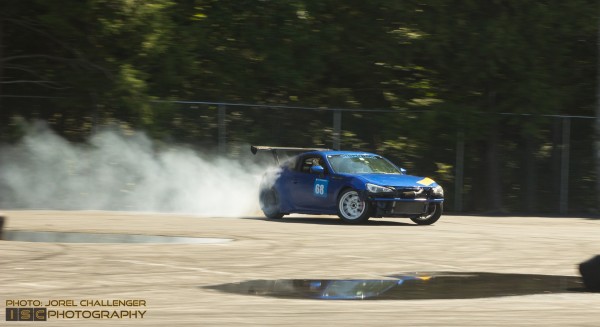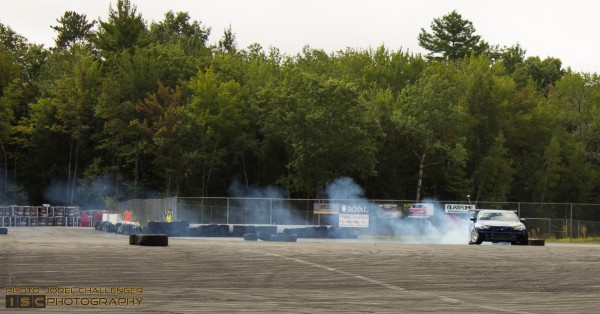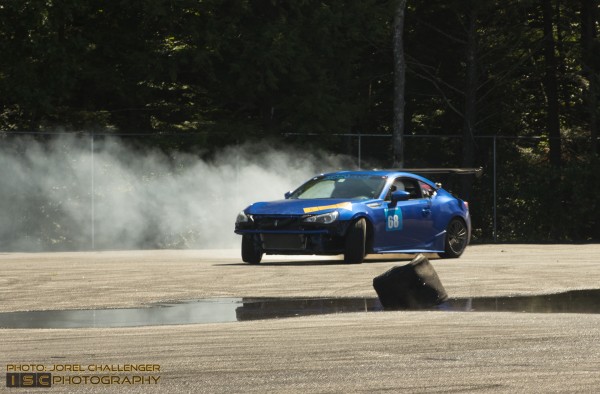 We will see everyone on October 4th!