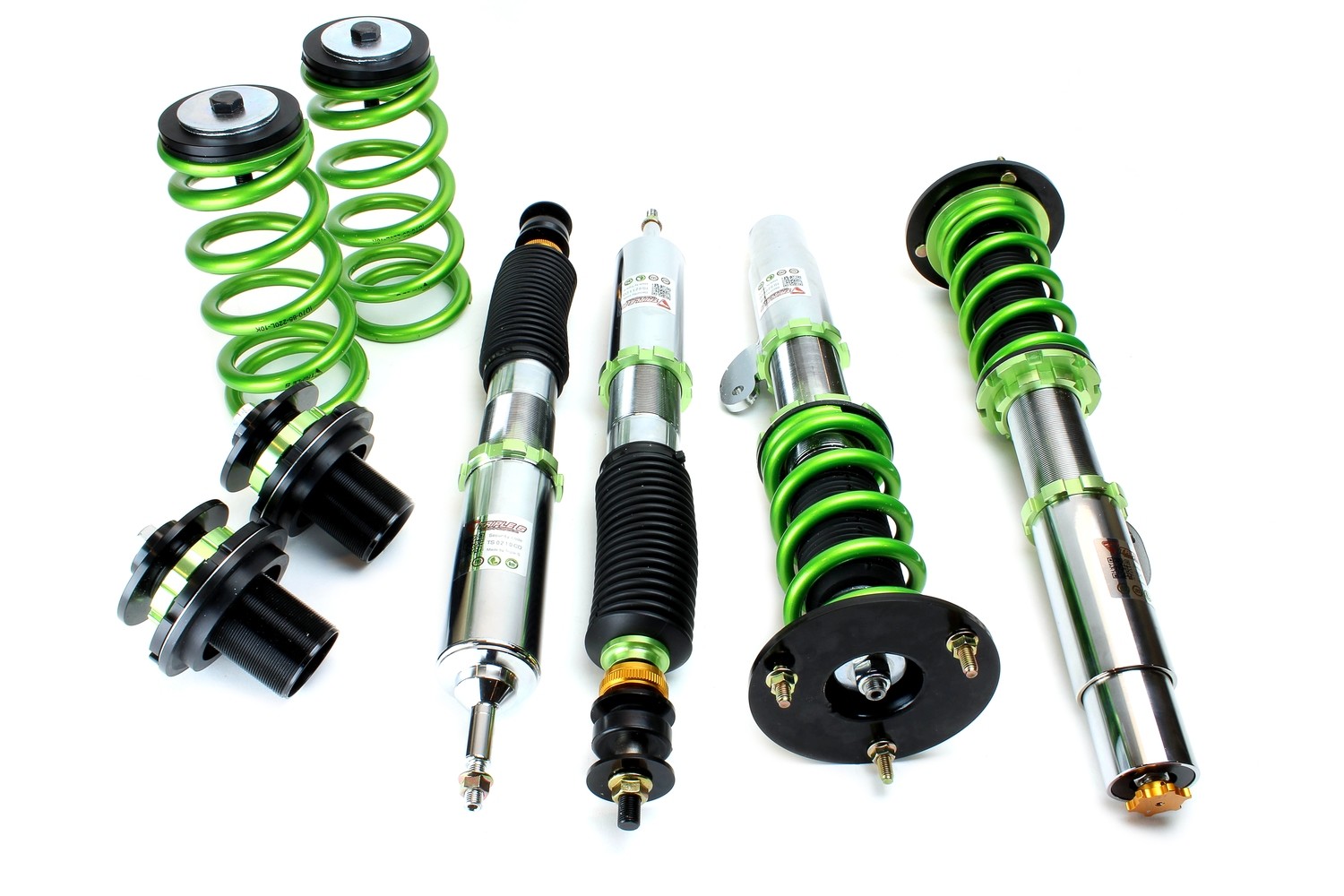 BMW E92 328i/335i Triple S Inverted Coilover
ISC-TSCO-E92
Product Details
Is your vehicle motorsport oriented? Is your vehicle used for drift, rally, track/HPDE, time trial, etc? Are you looking for "more" out of your cars suspension? If so, then the new Triple S Inverted Coilover is for you!
The Triple S Inverted Coilover features a much more rigid design compared to your standard coilover as well as less unsprung weight. Other features include a monoball type camber plate, adjustable damping (rebound), adjustable height, high tensile Triple S coilover springs, nickel plated stainless steel shock bodies and more!
Not familiar with Triple S? Triple S Suspension is one of the largest suspension providers in Asia and has been involved in endurance racing and time trials for several years......even winning championships! Their parent company is actually one of the largest OE spring manufacturers in the world providing companies like Toyota and Honda with their factory springs.
Save this product for later