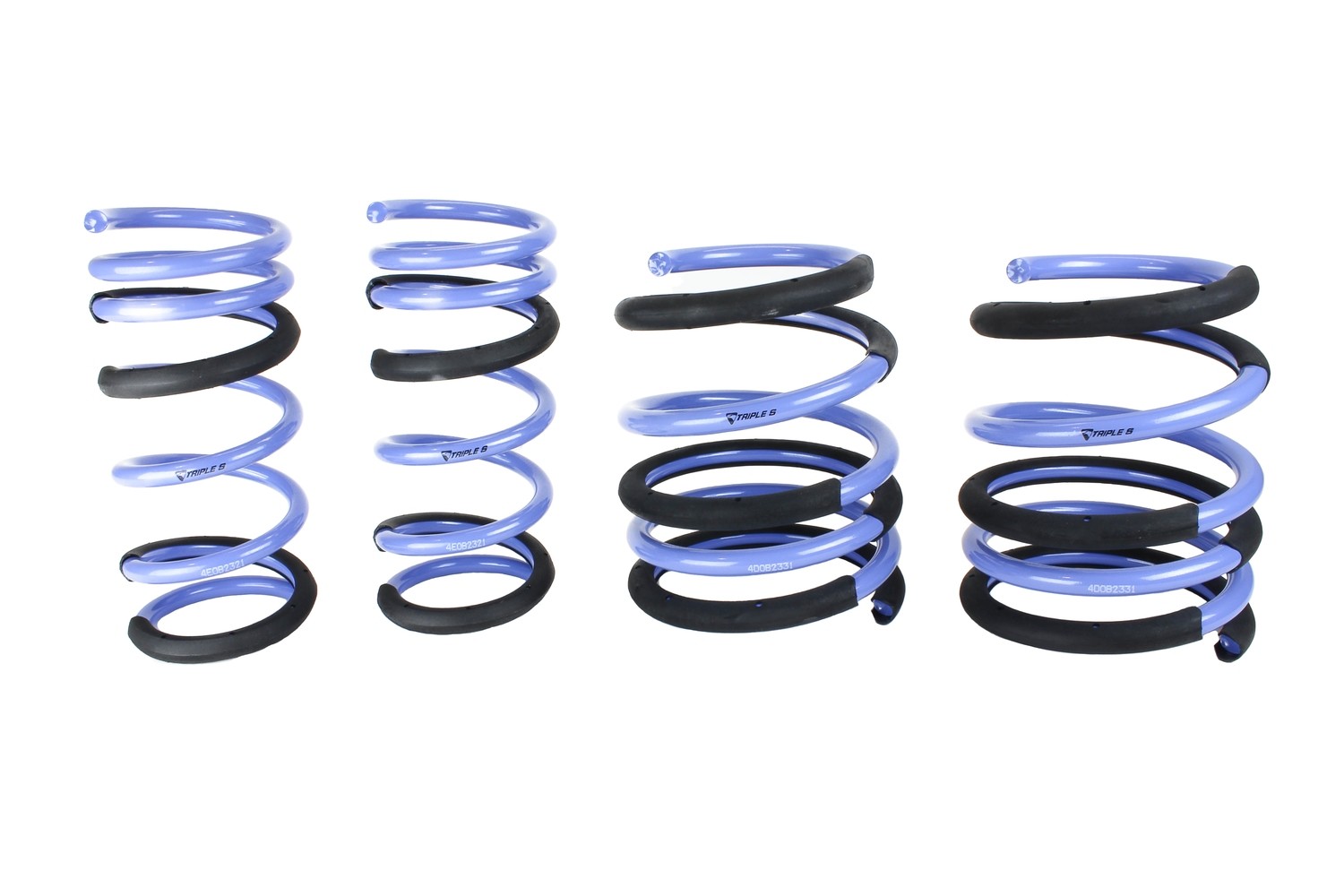 NEW 2014-2018 Subaru Forester Triple S Lift Springs
ISC-TSLS-FOR-LIFT
Product Details
Front Lift = 1.5 inches
Rear Lift = 1.5 inches
The Triple S Lift spring was designed with comfort in mind, as well as aesthetics, and most importantly to allow for more ground clearance for off road use. These springs will offer your Forester a mild lift and all you to retain the OEM shocks/dampers, and also provide the ability to run a larger tire size. These are a direct replacement to your factory springs, and are 100% safe for your OEM shocks.

Our Triple S springs are cold forged from SAE9254 silicon aluminum alloy. The cold forging process is better overall (compared to hot forging) and allows the spring to have a higher stress bearing and better precision meaning they will last longer and outperform our competitors springs.

This is a great option for those who enjoy going off-road in their Subaru Forester and want to increase ground clearance, whether for over-landing, camping, or if you just want that more aggressive off-road look on your Subie, these lift kit springs are a great choice.

Suggested tire size (varies depending on wheel size/offset):
Conservative- 255/55/18 or 235/75/15

Aggressive (pictured)- 245/65/17
Save this product for later