This week we got to sit down with John Brown and talk about his Forester XT. John's Forester XT is impressive, with wide body flares and wicked wide tires. Outfitted in a beautiful red paint job the car is aggressive as it is elegant.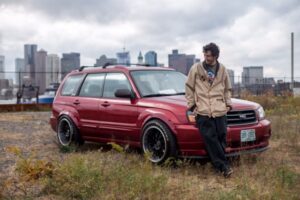 What got you into cars?
As soon as I got my license I wanted something cool to drive. Found a cheap audi TT and then after that I got a wrx and fell in love with subarus and started working on them ever sense. learning about them from my friends and reading online forms.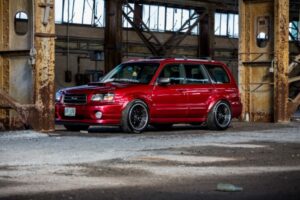 What do you like most about ISC Coilovers?
These ISC Coilovers turned my Mom mobile forester into a go cart that can take corers faster than I thought was possible.
The combination of the fender fares, wide rims and ISC coilovers to give it a mean look with the handling to back it up.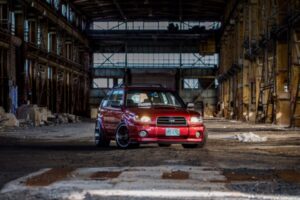 What are your future plans for the car?
If I were going to do anything major next it would be a 6 speed swap, bigger breaks and a bit more power like my last forester.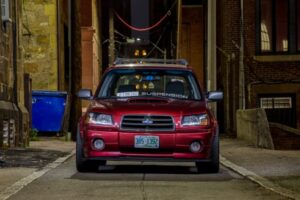 What is your one dream car?
What would you say to other people trying to build there cars up?
Send it! haha. Do your homework and get out there and get it done. build something that reflects you, that's the only way you will be truly happy with your build and wont care to much of what others think!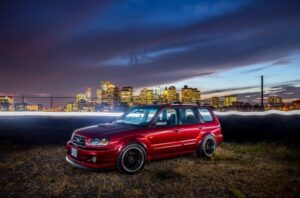 Thanks John, we look forward to seeing more on your build soon!
Do you have ISC Coilovers? Are you looking for a sponsorship or to be a Brand Ambassador? Send us an e-mail at [email protected]!