Air Piston Coilover Cup Kits
Air Piston Coilover Cup Kits for various makes and models are now available!!! These kits provide around 1-2 inches of adjustability (height adjustment depends on suspension geometry and is not the same on every vehicle) on the fly via air management.
With this kit, you'll now have the ability to get over speed bumps, steep driveways, or in and out of your race trailer! The performance of the coilover stays, but the convenience of air ride is at the flip of a switch.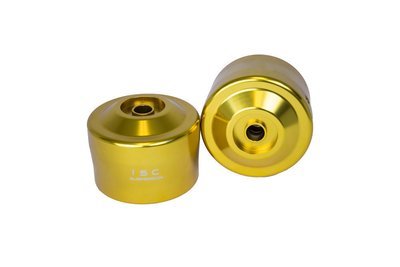 ISC Air Piston Coilover Cup 20mm Pair- Cups Only
ISC Air Piston Coilover Cup 20mm Pair- Cups Only