ISC Suspension is proud to announce that our holiday sale is now live! We are bringing some great sales this Holiday Season and providing our customers both old and new the opportunity to get some great free stuff with their orders.
To start, all coilover sales give you entry into the ISC Stocking Stuffer Giveaway. We have created a stocking that is fulled with Wheel Spacers or Adapters, T-Shirts, Stickers, Koozies, Air Fresheners, and Keychains! The stocking is valued at $535 so whoever the lucky winner is will get some really great stuff!
All coilovers are also discounted and come with FREE coilover covers, an awesome product that seals your coilovers from dirt and grime. Did I mention shipping is free as well? No code needed, just Free Shipping on Coilovers until January 8th!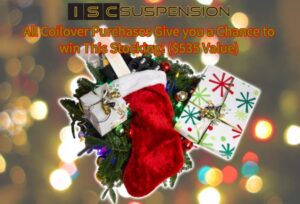 We didn't want to exclude people who already have coilovers though! All other sales also get a gift package that includes a koozie, keychain, stickers, and an air freshener! Even if you're just getting coilover covers you can still get some awesome ISC swag!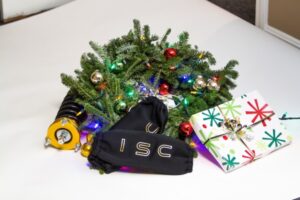 We have also discounted all of our other products in addition to giving everyone gift packs. Now is a great time to save on coilovers and any other products that we produce!
The Holiday sale will be going on from now until January 8th! So take the opportunity now to save some money on some awesome products!