This week we have Chris Rivera joining our Brand Ambassador line up. Chris got onto our coilovers last year and has really enjoyed him. His 2011 STi was very aggressive and was a beautiful car with many bolt-ons. He has since started working on his new project, a 2008 Honda Civic. Below you will find our interview with Chris, who plans to really build the car this upcoming year to make it even more unique!
What got you into cars?
Honestly watching a ton of car movies and staying up all night playing need for speed. I always told myself when i got my license i was going to build myself a custom car in my vision. Started with a 06 cobalt coupe to a 2011 sti and now a 2008 civic.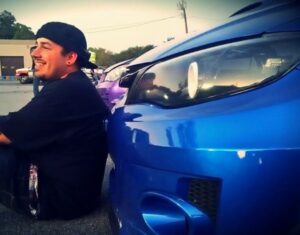 What do you like most about ISC Coilovers?

Overall I like the user friendliness of the coilovers with easy adjustments on height and damping. The ride is like no other, i didn't want lose the comfort of my stock suspension. Lowered cars can be uncomfortable but being lowered on ISC the car rides so smooth. The sleeve covers are a plus on keeping them clean. The black and gold are a great touch if your a Bruins hockey fan too.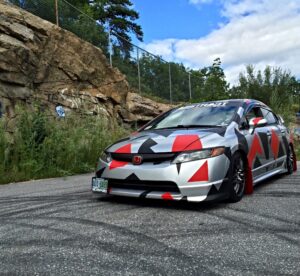 What is your favorite mod on your car?
My favorite mod… that's a tough one. I'd have to say i have two : my sickspeed spike lugnuts. Either parked or rolling down the highway just looks a chariot coming at you.My second would be my interior leds. I usually have about 30 ft of led. Located under the dash, seats , vents and doors pockets.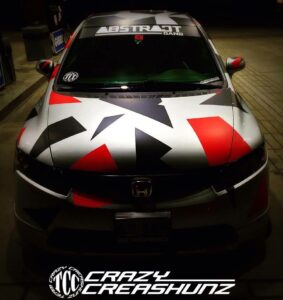 What are your future plans for the car?
Mugen rr front bumper & lip, mugen rr hood, new set of wheels, custom headlights/taillights, and interior: racing seats, harnesses, quick release steering wheel, a custom audio setup. Another crazy vinyl wrap!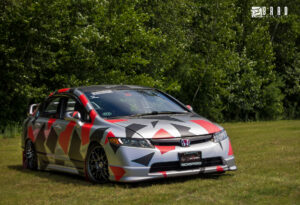 What is your one dream car?
Dream car…… All my friends would say that I have too many. I Love the Supra but overall one of my top choices would be the Nissan GTR. The Liberty Walk Edition would be my goal on overall build.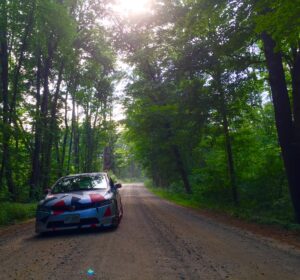 What would you say to other people trying to build there cars up?
My best advice would be this; just be yourself and always follow your vision for your car. Get opinions from friends and family but overall do what you think best fits the car for the style that you're looking for. Your car , your build!
Thanks Chris! Interested in being a Brand Ambassador? Contact Allen at [email protected] we look forward to seeing your applications!