This past weekend marked our final drift event for this season. We had so much fun attending Clubloose's events and we made so many new friends and contacts while sponsoring it. We will be back in full force next year and have full intentions of continuing our relationship with Russ, Jay, and the rest of the Clubloose North family. There are a wonderful group of people to operate with that all have huge hearts! They would help anyone out that needs assistance and they helped us learn what drifting was all about.
While we did not attend the October 28th event we were there all day on Saturday, October 27th. Andrew was all prepped up with fresh tires to make his last drifting event something and he did not disappoint. There were some subtle changes to the track that threw him off, but once he got the hang of it the BRZ was flowing sideways lap after lap. "A" group drivers were also out in full force. The tandems were intense and fast paced. The 350Z crowd was rowdy!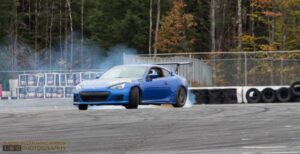 There was a lot of calculations going on while watching others drift, something that wasn't done much at the beginning. We've learned how valuble it is to watch others and trying to find the proper line.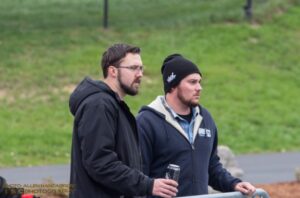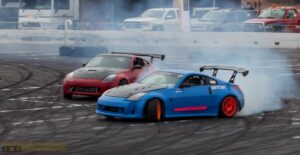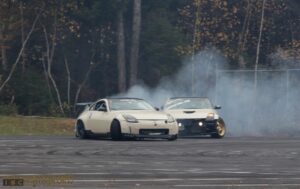 The drift cats were also out in full force! Their tandem drifts were epic and it was good to see such a good team out there one last time before the season ended.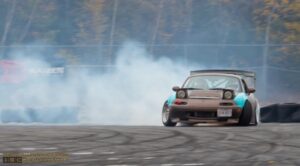 Last but not least we had Artie and his "drift taxi", the taxi was fully functional and took multiple groups of three for some crazy drift runs. The livery was very well done sporting the quote "it's not about the destination, it's about the journey". Very inspirational words indeed Artie!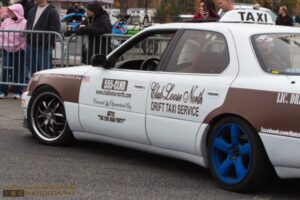 It was also refreshing to see so many vehicles on our coilovers. Artie's drift taxi as well as a Lexus IS300 were out on ISC's. We made a great impression on the club and have a lot of support and data now to back up our claims that our coilovers are perfect for drifters! We weren't kidding, they really are! Ask Clubloose!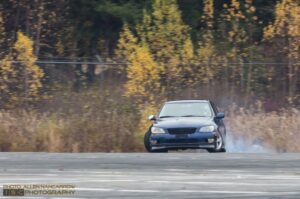 Until next year Clubloose! Thanks for everything! If you're a drifter looking for support keep an eye on our facebook page and website. We will be starting a drift team soon and are looking for interested parties!