Vehicle Spotlight: Forester XT (SJ Chassis 2014+)
The Subaru Forester has come a long way over the years since it's release in 1998. The initial design consisted of a crossover wagon that seated 5. It's main selling point was standard AWD while maintaining gas mileage of ~30mpg. That was quite impressive considering it had AWD, was a Subaru :-P, and was 1998 when gas efficiency was not focused on quite like it is today. The Forester utilizes an Impreza platform and Legacy engine throughout it's generations.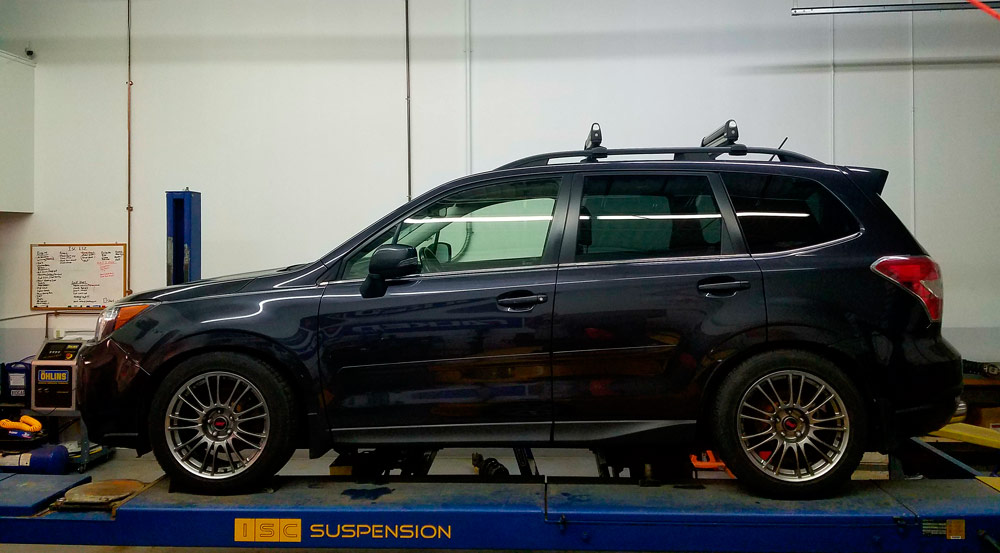 By 1999, Subaru decided to add a bit more torque and shifting tweaks that offered an improved driver experience.
In 2000 Subaru concluded the model did not need tweaking and only made some simple trim updates.
Moving along to 2001 Subaru yet again modified the trim packages and included a cargo area cover, DRL (daytime running lights), and intermittent wipers. These modifications covered significant changes for the 2002 and 2003 models as well.
In 2002 Subaru overhauled the Forester for 2003 making the 2002-2008 the second generation platform. Not only did they design a new exterior, they also redesigned the interior, chassis, standard features, and options. In this time, Subaru upgraded parts to light weight/stronger alternatives to reduce overall weight, a turbo version was released, an L.L. Bean edition was available, Electronic throttle control (ETC) was added, engine performance improvements like variable valve lift system, wheel upgrades, stability control, and more!
By 2009 a new platform (third generation) was released which also overhauled the previous design. Major changes included suspension modifications/upgrades, body changes which helped morph the Forester into a compact SUV vs. the old design that favored the wagon platform. Sportshift, touch screen NAV, bluetooth compatibility, premium stereo, and more! 2010 was quiet for the Forester and did not see any major upgrades.
The Forester was issued an updated 2.5 liter engine in 2011. This included a new offering/layout of trim options as well as options moving from upgrades to standard such as bluetooth, iPod, USB compatibility in 2013 and height adjustable passenger seats in 2012.
By 2014 the Forester was redesigned making this the fourth and current generation which is still and will always experience changes and modifications as Subaru continues to advance with the times! From control arms to interior, you can count on constant upgrades for as long as the Forester may live!
If you'd like to follow our latest project car, you can find it here: 2014 Forester XT Project Car.